I thought I was making Spirit Dolls, but they somehow became more Spirited Dolls. Why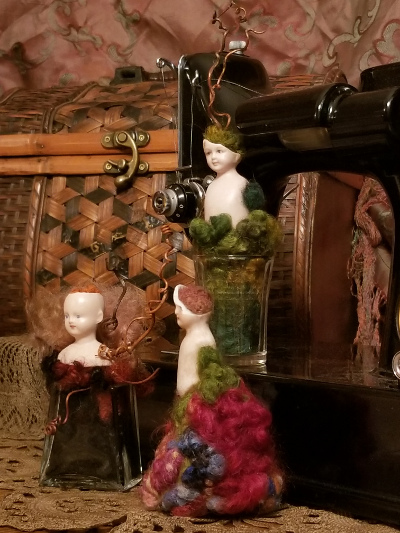 are their heads open? It's a long story that didn't quite end up where it started. Some of them have names and stories, some just emerged as they are, but all of them are open-minded, sharing all the ideas and feelings too complex to be contained. The three dolls to the right can be seen in person at Salmon Falls Gallery in Shelburne Falls, MA.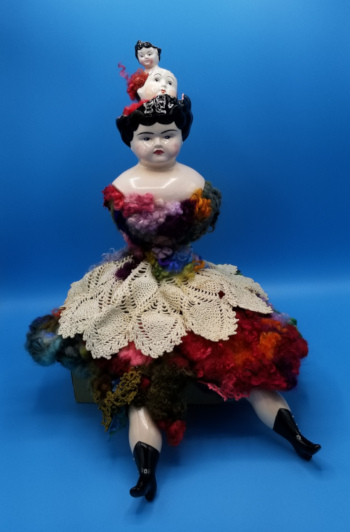 Vernacular of the Inner Child ©2019
The largest doll was found in a second-hand shop in Greenfield, MA. It was very well-made, although the traditional muslin body was oddly proportioned, long and flat. In deconstruction, a slip of paper was found inside, revealing that Verna Frankenfield assembled her, 7/18/81.
By finding her inner children, she evolved into the well-rounded being she is today.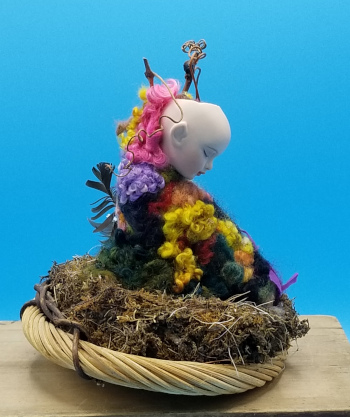 Zenobia
She is so peaceful, sitting in a bird's nest with grape vines and feathers.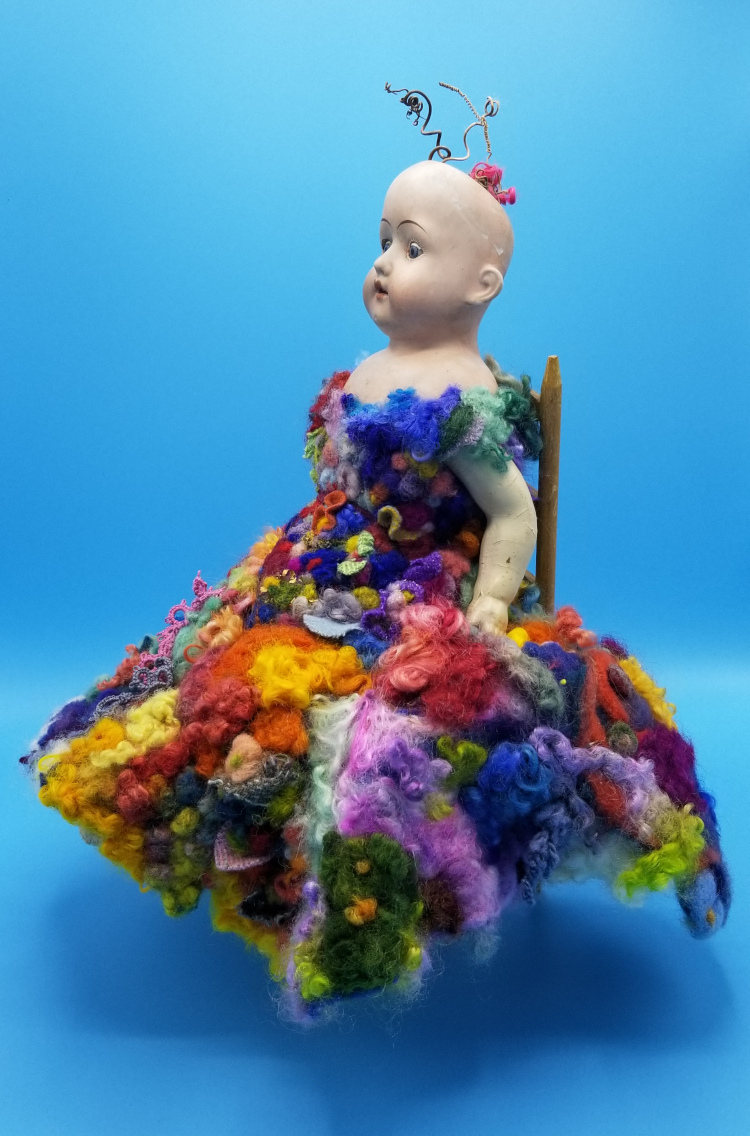 Vermont Wallflower
Always hopeful, waiting for the chance to dance.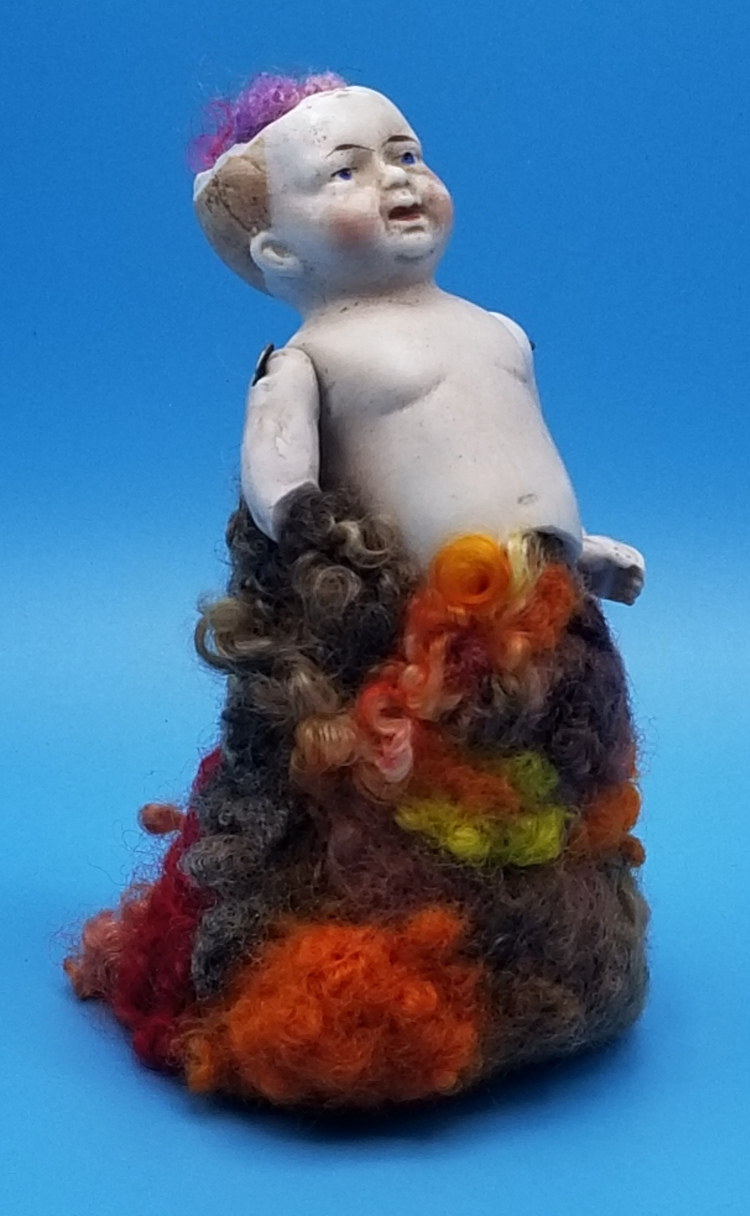 Izak
A form of Isaac, the name comes from the Hebrew for "he will laugh," also said to be a magical name meaning "identical point," and used in incantations
Otis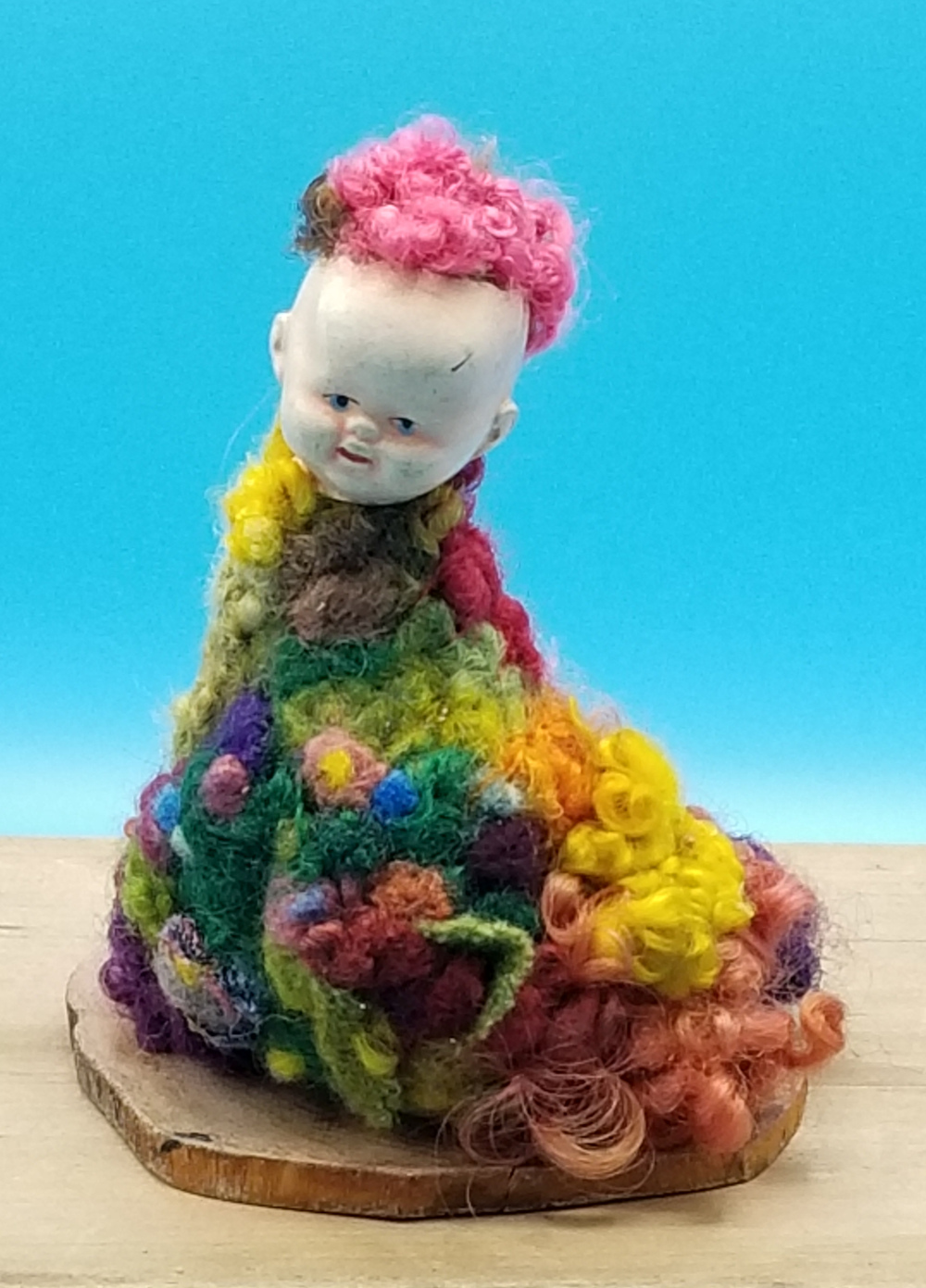 From the German "Odo,"meaning prosperous one.